This article is intended to provide clarity around what damages are covered to our cooler items including family coolers, backpack coolers, totes, and lunch bags and the time frame of that coverage. If you have a damaged, broken, or defective item that meets this criteria, please follow this link to fill out a warranty claim so that our team can review!
Swig Life™ is committed to providing excellent quality and service. Your satisfaction is important to us as part of the Swig Life™ family. If something goes wrong with your Swig Life drinkware, cooler, bag, or lunch bag, we will do our best to rectify the situation in a timely manner.
Swig Life™ offers a one-year limited manufacturer warranty. This warranty applies strictly to the original owner of authentic Swig Life™ items purchased through www.swiglife.com or authorized retailer with proof of purchase. This warranty is void if the product is intentionally altered in any way, subjected to use beyond the physical limits of the materials, or is damaged as a result of normal use.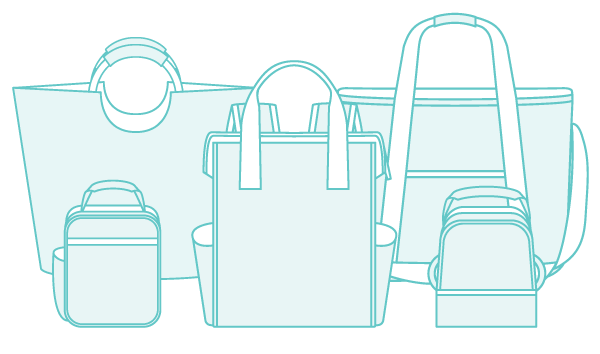 Products included under warranty:
All Swig Life™ coolers and/or bags (see below) purchased within the last 365 days with proof of purchase from swiglife.com or from an authorized Swig Life™ retailer. If your item was a gift and you have no proof of purchase, we may not be able to accommodate your claim. If your item was damaged during shipping from an authorized retailer, please contact the reseller directly. We only accept claims for items damaged during transit if purchased on swiglife.com.
Eligible Coolers and Bags:
Cooli Family Cooler
Packi Backpack Cooler
Loopi Tote Bag
Zippi Lunch Bag
Boxxi Lunch Bag
Defects in material and workmanship
Defective zipper pulls and/or hardware
Damage acquired during transit
Normal wear and tear such as cuts, puncture, tears, fraying, and blemishes
Natural degradation of materials and colors over prolonged use, improper care, or any other forms of misuse
Color fading caused by sun exposure
Scratches or abrasion from another surface
Product that has been monogrammed in any fashion
Loss or theft
Any product purchased at discount retailers
In order for your damage/warranty claim to be processed, the following conditions must be met:
Your warranty claim must be submitted within 365 days of purchase from an authorized Swig Life™ retailer along with proof of purchase.
You must have used the product only as intended and according to the product's care instructions and the respective warranty conditions above. Care & use instructions can be found under the 'description' section of your specific item on swiglife.com.
You must provide a brief description and image(s) of the manufacturing defect.